Atama+ is a Japanese education technology company focusing on the delivery of a personalized curriculum or study materials for students. The company arose from the realization that students will perform differently in class despite facing the same board.
Atama+ is considered a pioneer in the education technology environment. The education sector is known to face bureaucratic handles, especially in the implementation of technology. The platform has proven to be a transformation in the learning environment. Atama plus is funded by 5 investors. T. Rowe Price Japan and JAFCO group are the most recent investors.
Atama Plus, the Japanese startup offering AI-based learning materials for cram schools under the same name, announced Wednesday that it has fundraised about 5 billion yen (about $46.4 million US) in a series B round. In addition to existing investors such as DCM Ventures and JAFCO Group, participating investors include the Singapore Government-backed Temasek Holdings' Pavilion Capital and US-based T. Rowe Price. This has brought the company's funding sum to date up to about 8.2 billion yen (about $74.6 million).
About Atama Plus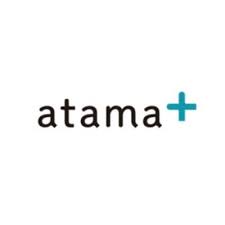 Atama plus is an Edtech and SaaS startup company that offers AI-based personalized learning programs for elementary, middle and high school students. Analyzing all data such as learning history, proficiency level, concentration level, oblivion tendency, the company provides adaptive and personalized learning program which enables students to acquire basic academic ability in the shortest possible time and to extend skill in society in the time that is increased. Atama plus was founded on April 3, 2017, and is headquartered in Shinagawa-ku, Tokyo, Japan.
"Atama + EdTech Research Institute" provides the latest trends and data of EdTech in the world in
real time through analysis of overseas reports and on-site coverage.
This institute was
established with the aim of contributing to education in Japan by deepening the understanding of EdTech in Japan and promoting its utilization widely in educational companies and educational institutions .
EdTech is a coined word that combines Education and Technology, and
represents innovation that utilizes technology in the field of education. This is a field that is receiving a lot of attention in the world.
At this institute, we will disseminate information on the utilization of technology, especially in the fields of primary and higher education.
How Atama Works
Atama+ started with math, but it has advanced to address other subjects like physics and English. The platform uses AI to capture the data of individual students. This data helps the teacher to develop a personalized learning model for the student after considering his or her strengths and weaknesses.
The contribution of the teacher remains central in the learning process. Unlike other innovations that appear to target the elimination of the teacher, Atama+ seeks to provide necessary data for the teacher to deliver better services. The idea is to ensure that each student achieves his or her potential.
The entry of AI into education is meant to provide the shortest learning route for each student. Atama+ recognizes that some students will always understand by following the teaching methods used in class today. The challenge lies with the students who cannot understand based on the methods used by the teacher. Atama+ seeks to create a personalized learning environment for each student.
Atama+ has grown to cover other countries through customized packages. It is available through mobile platforms. Availability on mobile platforms allows learning to continue at home or any other location a student may be found. Atama+ remains the fastest growing technology innovation in education.