Japan is a leading centre for innovation, boasting a highly attractive business and living environment within one of the world's largest economies. A survey by the Ministry of Economy, Trade and Industry (METI) found that Japan has a stellar reputation among Western and Asian companies, which are attracted by its R&D capabilities, personnel and well developed laws, such as intellectual property rights.
Many companies are also pulled to Japan's shores because of its developed consumer base. The huge market is a trend setter among regional economies and is utilised by many businesses as a test location. Some 49% of businesses say Japan is an attractive as a test market, and 40.5% say it offers a good environment for business expansion.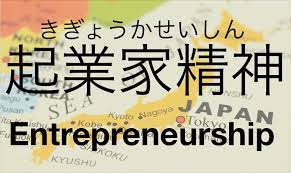 A VISIT TO TOKYO CAN FEEL LIKE STEPPING INTO THE FUTURE. THE CITY IS AT THE FOREFRONT OF INNOVATION IN DESIGN, FASHION, FILM AND, OF COURSE, TECHNOLOGY. IT'S ALSO AN INTERNATIONAL BUSINESS CENTRE, WITH 75 PERCENT OF ALL FOREIGN COMPANIES IN JAPAN MAKING IT THEIR BASE. A CITY LIKE THIS WAS ALWAYS GOING TO BE A SLEEPING GIANT WHEN IT CAME TO NURTURING STARTUPS.
Points to be remember while starting a Startup
1.Strength of your business model
Many startups will fail due to a poor business model. The overall concept of the business might be strong, but if the model it's based on isn't well thought-out or properly scalable then that can cause major issues.
A solid business model should include the following, equally considered components:
Value preposition
Cost structure
Customer generation strategy
Key resources
2.Securing funding
Our point here is that these firms tend to invest solely in Japanese talent, it's a cultural thing.
So if you're looking for funding for your startup, consider partnering with a local firm somehow or getting a business partner who is Japanese and try out one of these firms to see how they can help you scale.
3.People and talent
Japanese people are known for their love for brands. If your company is new to Japan and does not have good local branding, it may become more challenging to attract job seekers. However, branding is not only limited to the employer's brand value; it also extends to the position in question. It is essential how do you present the role to the prospective employees to attract them.
4.Competition
To do this, find places where all your competitors gather, like an industry association – something like the Japan Design Association or Japan Innovation Association – and join them. You can even join a social meetup where people from the industry get together.
Becoming friends and talking about your work is an easy way to learn about what the big guys are doing and consequently finding a way to surpass them. There are many ways to do research, but the most direct way to find this information is just by talking to them directly. Maybe after three bottles of beer!
5.Planning
Planning, planning, planning. We can't say it enough. A startup that thoroughly researches and plans across all aspects of their business will have a much higher chance of commercial success.
That means planning finances, your products/services, marketing, people, talent gaps and anything else you can think of. If possible, get business-savvy friends or family to review your plans and discuss with them. They may well spot gaps or have questions that you hadn't thought of. So ask yourself two questions
What's important right now?
What will make the biggest impact right now?
6. Cultural Background
The businessperson who understands the cultural background of his or her Japanese customers, suppliers, and business associates will be better prepared to build strong partnerships and take advantage of expanding business opportunities in the global market.
Japan business culture is unique for several reasons. The most distinctive factor is the affinity for following the relevant etiquettes and protocols that are in place.