Tokyo is fast becoming the city of choice for foreign companies, SMEs and startups looking to raise funds, gain a competitive advantage or expand. They come for the city's many advantages, which include a growing venture capital base, world class infrastructure and an increasingly global and highly educated talent pool.
STARTUP GENOME RECOGNIZES TOKYO ECOSYSTEM
Tokyo's emergence as a hub of innovation is being recognized by industry experts like Startup Genome, a policy advisory and research organization with a focus on leading edge ideas and economic growth.
In 2019, the Startup Genome survey of innovation hubs ranked Tokyo in the top 12 emerging centers, a recognition of "those ecosystems that were not part of the Top 30 at the time but had the potential to be so in the future."
By 2020, a year after its first-ever appearance in the report, Tokyo made it into the Top 30—the city was ranked 15th, with Chicago (14th) and Berlin (16th) as nearby rivals.
Tokyo was commended for its many high-value startups (those over $50 million and $1 billion), access to startup funding (including capital for young startups), and quality and activity of the ecosystem (including funding activity of investors).
The city also scored highly in life sciences talent and assets—in particular the competitive number of STEM (science, technology, engineering, and mathematics) students, graduates, graduate programs, and high volume of patents.
SOCIAL MEDIA STARTUP FINDS TRACTION IN TOKYO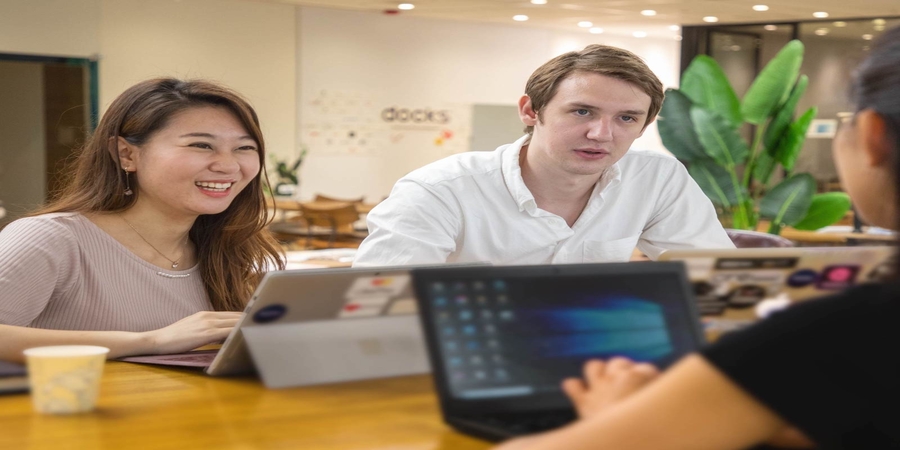 With a growing reputation as a fast-developing startup ecosystem, it's not surprising that entrepreneurs from around the world see Tokyo as their city of choice to launch a company.
Russian student-turned-entrepreneur Igor Voroshilov, for instance, thought Tokyo was the perfect city in which to launch his social media startup, called LikePay. Why Tokyo?
"The first thing is, I was studying at the University of Tokyo, and I liked the city—I already felt comfortable, so I wanted to do business here," Voroshilov said. "Secondly, we noticed that in Tokyo there is a big ecosystem for startups, and a lot of networking opportunities."
If you're looking for something like venture capital, he explained, most of them in Japan have their headquarters in Tokyo. "And compared to Moscow, there are a lot more people—you can really feel the energy of the city, and how dynamic it is," Voroshilov said.
Launched in 2018, LikePay's main product is an app for users to search for venues, such as bars and restaurants, via a hashtag associated with that particular venue.
When a user shares an image from that venue, the "likes" they get from their own "followers" can be tracked and redeemed as discounts at a partner venue, such as a restaurant or bar.
HEALTH CARE STARTUP FOUNDER SOUGHT PARTNERS IN TOKYO
But it's not just Tokyo's fundraising opportunities, networking, and social dynamism that attracts founders from abroad. The city's overall safety, world class ICT infrastructure, and desire to deploy next-wave tech such as AI, IoT, automation and robotics—to solve social challenges—are attractive.
It was for all those reasons, in addition to the city's concentration of high-value corporate partners, including corporate venture capital and venture capital, that American startup founder Tania Coke decided to open an office in the city.
Coke is the co-founder and CEO of Tellus You Care Inc., a B2B healthcare startup founded in 2017. The startup has bases in San Francisco and Tokyo.
Tellus creates a wall-mounted, contactless device that monitors the movements and vital signs (such as heart and breathing rates) of an elderly person in a room. This rich data allows carers and healthcare professionals to give quality care to patients or relatives.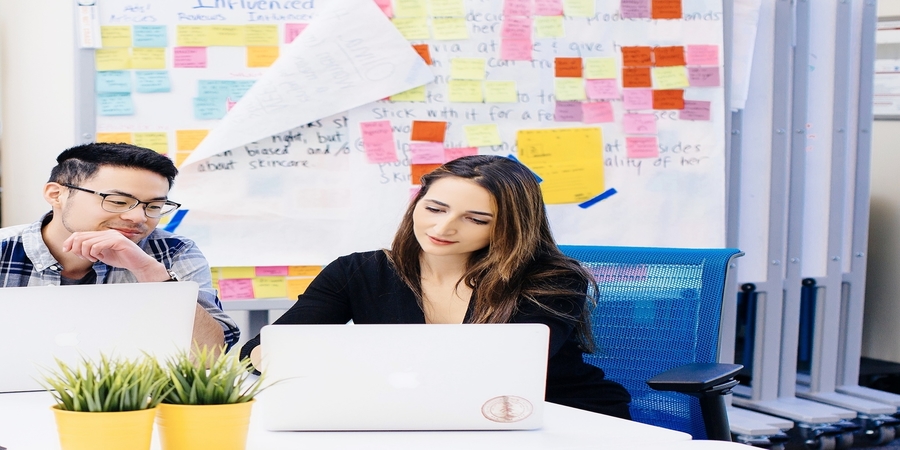 Why did Coke choose Tokyo, and more generally Japan, to launch her company?
"If you follow the aging market, you'll quickly see why we chose to go to market in Japan. It has to do with the population dynamics here, where close to 30 percent is 65 years of age or older—compared to around 15 percent in the U.S."
"So there was a clear path to bringing the tech here, a country that is undergoing a serious social issue—but one where we can have a positive impact," Coke explained.
Furthermore, in Tokyo, Tellus was able not only to find corporate venture capital and venture capital support, but also companies with which they could partner for their first pilot projects.
SOCIETY 5.0 AND THE FUTURE OF JAPANESE INNOVATION
Japan has placed next-wave tech and ICT infrastructure at the center of its goal to solve societal challenges. That's why, in 2016, the Japanese government launched Society 5.0 as a core concept for the country's future development.
And that includes the Tokyo Metropolitan Government, which is rolling out initiatives that leverage the power of digital and other next-wave technology to enhance the quality of life of residents. For companies like Tellus, which deploys IoT and AI tech, this initiative has been a game-changer.
At the core of Society 5.0 is a human-orientated society that strikes a balance between economic growth and social concerns, and deploys tech such as AI/machine learning, IoT, big data, cybersecurity, robotics, automation, fintech, industry 4.0 and digital transformation (DX).
To this end, the Tokyo Metropolitan Government (TMG) is fostering an ecosystem in Tokyo where open innovation can thrive.
Open innovation, in this case, means the national and local governments working with academia, the corporate sector and society at large to find solutions to pressing issues, such as aging, low productivity, and labor shortages.
Thus, fostering a global startup ecosystem in Tokyo—with stakeholders working in partnership—has been a key pillar of the TMG's vision for innovation and entrepreneurship as summarized by Society 5.0.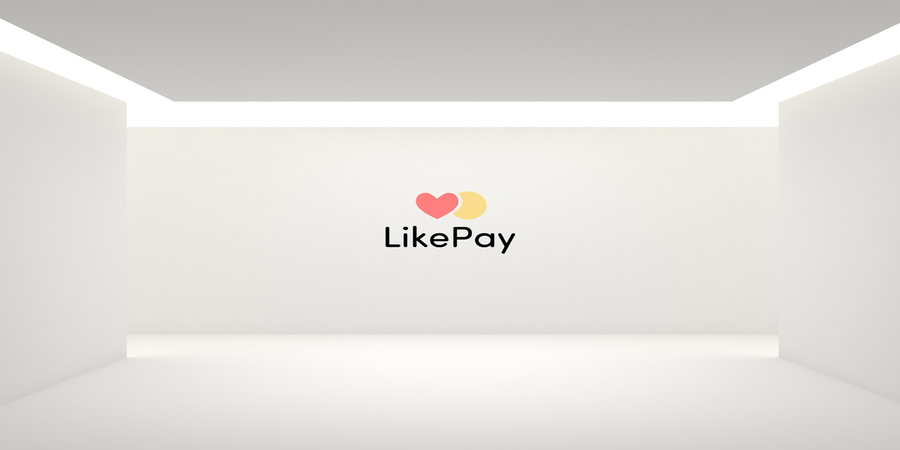 TOKYO ONE-STOP BUSINESS CENTER
To support international founders like Coke and Voroshilov, the national government and the TMG launched the Tokyo One-Stop Business Establishment Center (TOSBEC) in 2015.
TOSBEC is the first bilingual center in Japan where founders from abroad or representatives of overseas-affiliated startups can speak face-to-face with consultants whose goal is to help them establish their company in Tokyo.
Voroshilov, for example, tapped into TOSBEC's services when he first had the idea of creating LikePay. "It was around March 2018. I was at a 'Tokyo Tech startup night' event, and there was staff from TOSBEC there who introduced the organization to foreign entrepreneurs."
Shortly after meeting the TOSBEC representative, Voroshilov filled out an online reservation form on their website to make an appointment with a consultant at the center.
"The consultation was for about two hours, and we managed to speak with someone about immigration, company registration, taxes, welfare, and articles of incorporation—I went to every booth there," he added.
After a number of consultations at TOSBEC, Voroshilov said, "It was very clear what I had to do to start a company in Tokyo. They explained everything, and it was very smooth."
Coke from Tellus also benefited from help from the TMG: "They helped us early on in 2019—just as we were establishing in Japan—especially with finding pilot partners and with market research," she recalled.
LOOKING AHEAD
For Coke and Voroshilov, Tokyo's startup ecosystem has been indispensable in realizing their startup dreams. As of this writing, LikePay had secured two Japanese angel investors and one early stage Japanese VC.
Amid the COVID-19 pandemic, the company launched two new services, including a B2B service that analyzes the trustworthiness of influencers on platforms like Instagram.
Tellus, meanwhile, having raised early stage funding, expanded its staff, secured customers to implement its product, and closed a new round of funding, including with three Japanese VCs and via two domestic subsidy programs.
Coke, reflecting on the current COVID-19 crisis, said: "I'm really grateful to our investors in Japan, because they really stuck with us during this period, and saw the importance of what we're doing."
For entrepreneurs like Coke, Tokyo, and more generally Japan, is now a go-to ecosystem.
And with TMG initiatives like TOSBEC—and a slew of other projects by the city to support innovation and creativity, including establishment of accelerator and incubator programs—it's easy to see why.