Singapore-based co-living firm Hmlet is ramping up its investments in technology aimed at digitizing the property lending market.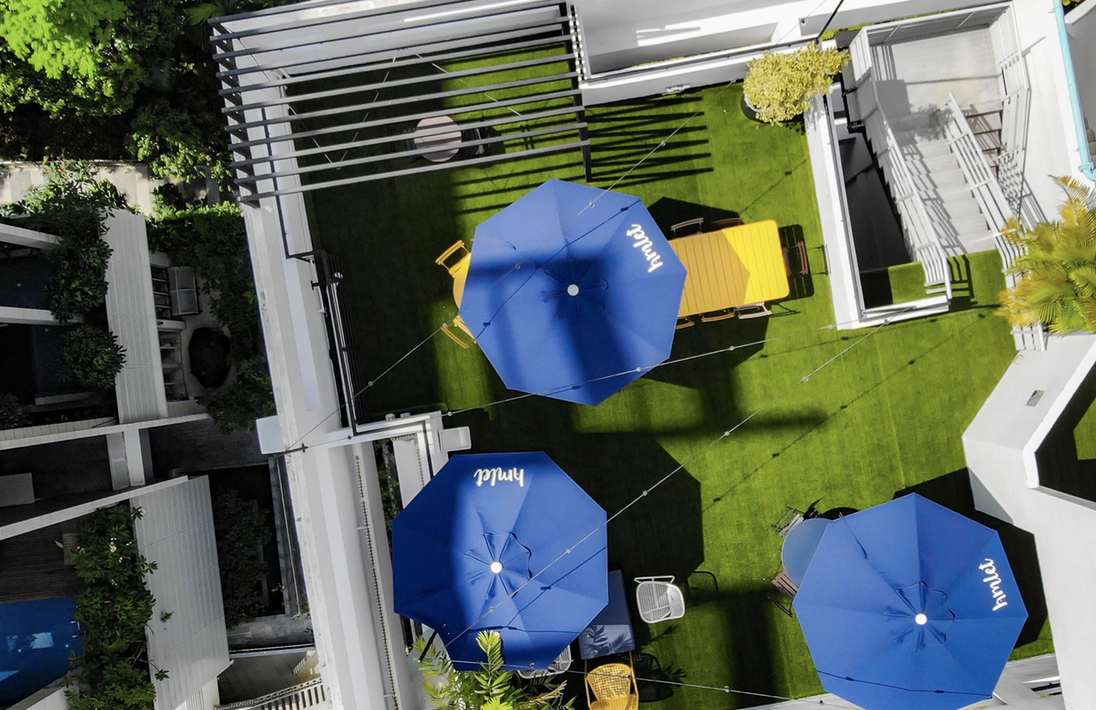 Photo credit: Hmlet
The Sequoia-backed startup has developed a property and lifestyle platform that helps landlords better run their businesses. Called Hmster, the platform allows landlords to list their properties online, giving them greater access to insights about their properties and their customers.
It keeps track of occupants' move-in and move-out dates, makes a list of additional services they avail, and serves as an invoice management tool. The proprietary software also gives property owners access to advisory services on design and furnishings for rooms and buildings.
On the lifestyle side, Hmlet has also developed a mobile app that allows tenants to not only easily keep track of their rent but also book tickets for certain events. It is only available for those living in Hmlet-powered properties, the firm's new chief technology officer Pramodh Rai told Tech in Asia.
The development follows Hmlet's recent switch to an asset-light model. Previously, the startup directly leased properties from landlords and real estate firms, then renovated them to maximize living spaces.
With the shift, Hmlet has made two key promotions in its executive team on Monday, including Rai.
Prior to his new role as CTO, Rai served as Hmlet's senior vice president for product and technology. He joined the company last year after serving as chief product officer for Singapore-based peer-to-peer lender Funding Societies.
Hmlet also promoted Rajive Keshup to serve as its chief financial officer. Keshup was previously the company's senior vice president for finance, investment, and strategy and held the same role at cloud-based business management software firm Deskera.
"We've managed to navigate Covid-19 pretty efficiently so far, driving a material improvement in our unit economics and proving resilience in our operating model," Keshup said, adding that Hmlet currently has no plans on raising a traditional series C this year.
The company's most recent fundraise was in July last year, raking in US$40 million in a series B round led by Burda Principal Investments. In 2018, it secured US$6.5 million in a series A round after bagging US$1.5 million in seed funding a year prior.
A source close to the company told Tech in Asia that Hmlet is currently fetching a valuation of US$300 million to US$350 million.
"We are focusing on innovative ways to transform the real estate ecosystem by being user-centric in adding value to our community of members, landlords, and partners," said Rai in a statement. Hmlet is currently in the process of onboarding landlords onto its platform, the exec added.
This shift in focus, however, has come at a cost. One of Hmlet's co-founders, Zenos Schmickrath, recently announced his exit from the startup amid the ongoing overhaul. Hmlet's CEO Yoan Kamalski also previously said that the company had retrenched roughly 10% of its staff as their roles had become redundant.
A source familiar with the company told Tech in Asia that the layoffs had started in December 2019. Around that time, the company had 198 employees, its chief exec said.
With the pivot, Rai said that the company has decided to double down on its tech function, having bolstered its product management, engineering, data, quality assurance, and mobile development teams.
Hmlet now has around 170 employees, Keshup said.